Oct 11
31
Historic Lower Manhattan proved the unlikely setting yesterday for the bumpy first flight attempt of a NASA spacecraft, reportedly reverse-engineered from an ET (Orion-based) starship crashed off the Finnish coast.
Just steps away from Fraunces Tavern, where George Washington saluted his weary victorious troops at the end of the American Revolution, this $12.7 billion prototype for flights to Mars, Venus and beyond attempted to circum-teleport the globe by a sophisticated form of "etheric zipline".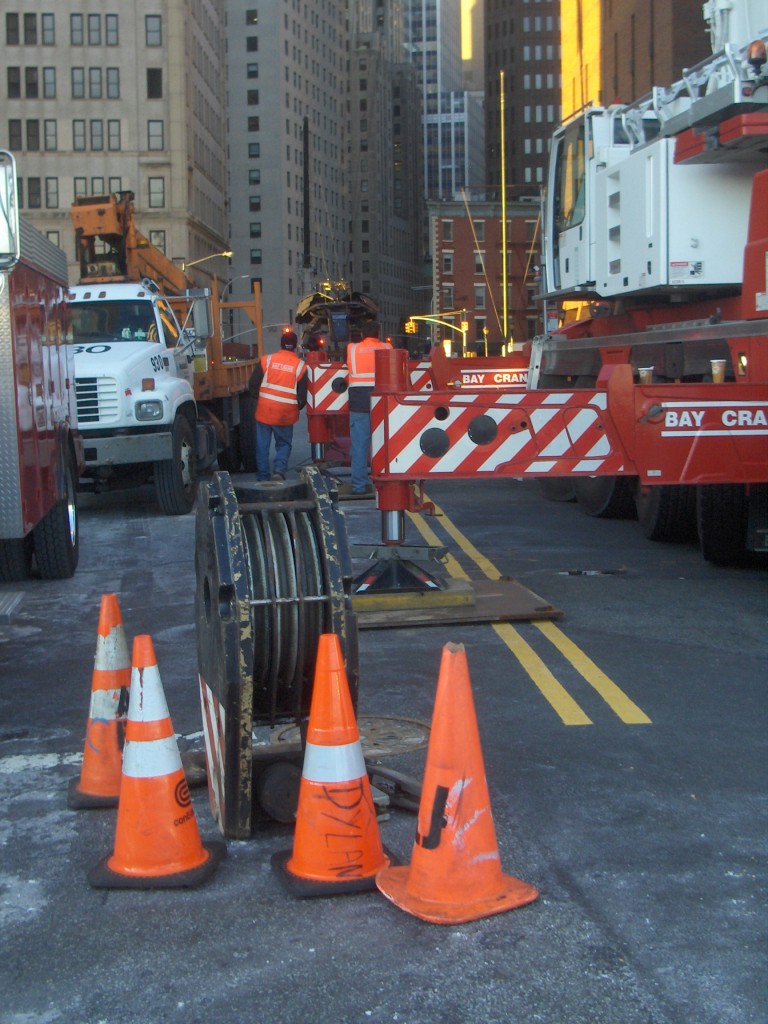 On its first teleportation flight the odd craft, code-named "Chiropterus", shuddered as it slowly lurched first a few inches, then maybe 10 or 12 feet above the corner of Broad & Water Streets, still strung on its galacto-tensile-strength-rated tethers that stretched into the grey skies.
After a brief bright green flash that my recording device unfortunately wouldn't register, the Proteus seemed to disappear for an instant–but quickly reappeared, only to clunk clumsily down to the pavement.
According to one of the few onlookers–who seemed a desultory mix of weekend tourists and underpaid Wall St. lackeys–the peculiar-angled, rather menacing black craft almost looked "like a 12th-dimensional bat, trapped in the cave of our greater density vibrations". Whatever.
A NASA spokesman described this flight as a success, though since no casual observer saw the Proteus do anything except dangle over a quiet Manhattan intersection, it's hard to confirm or deny their report.
NASA attempted this inaugural Halloween flight of the USS Proteus in downtown NYC because, as the spokesman further claimed, "Area 51 is almost overrun by binocular-wielding, conspiracy-theory-foaming-at-the-mouth whack jobs," whereas NYC "people are too cool to pay any attention even if King Kong kidnapped the Statue of Liberty…Sometimes the best place to hide a secret is in plain sight."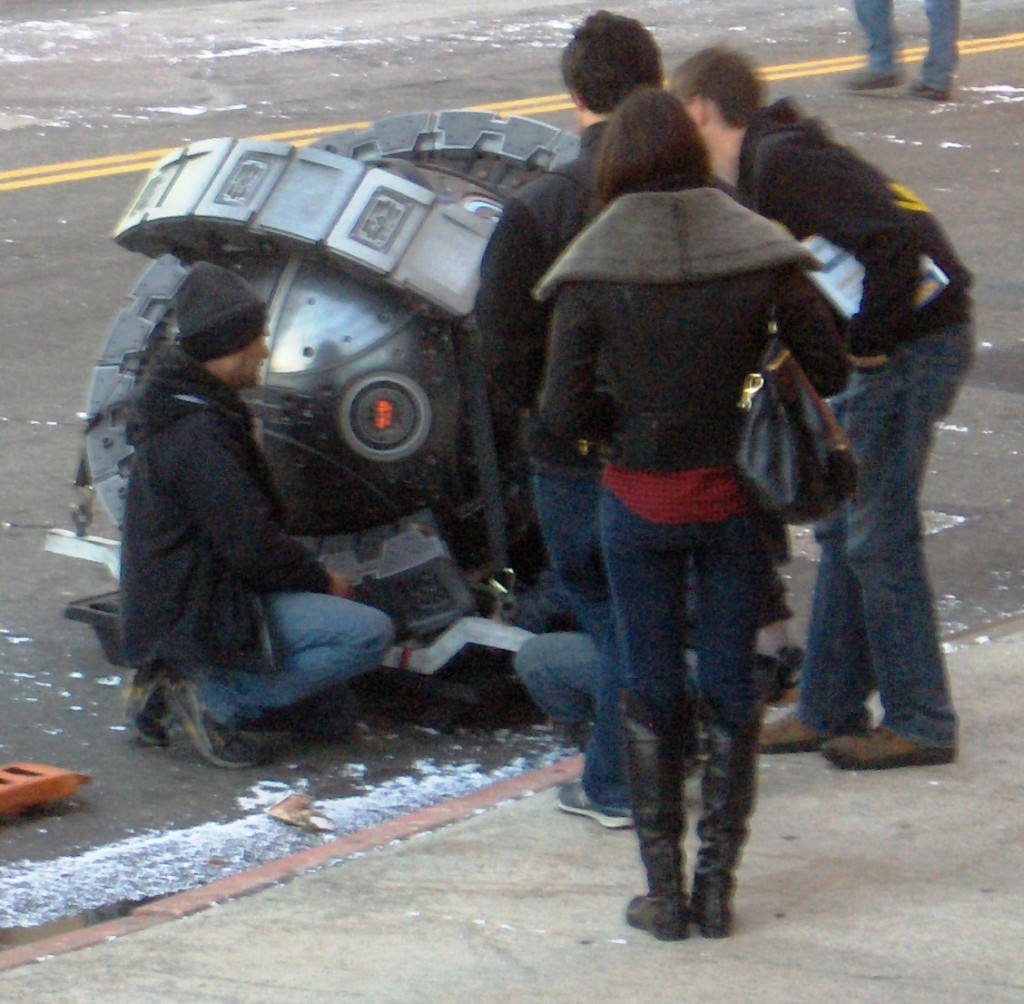 Above: Brave female crew leader Hanna Solo looks on after her post-flight debriefing. It's no picnic to consider that this global circum-teleportation effort could have left her snagged in a dangerous trans-dimensional loop, with her body parts strung painfully across five continents' ziplines. We can only assume she might be up for a Congressional Medal of Honor.
* * * * * * * * * * * * * * * * * * * *
Happy Halloween!
This spoof's been fun, but:
Come back next week for a REAL series of mysterious astronomical photos.
Completely authentic, original, remarkable images of the moons & night skies above NYC like you–and I–
have NEVER seen before.
Copyright 2011 Rev. Scott Ufford
---
related post
Tweet