Aug 11
15
PART 3 of "New God: The Beginning", a series of eye-opening reports on New God's first actions on Earth. "New God" is a simple name for the Divine Leader of our Aquarian Age who began His / Her rule of Earth in August 2011.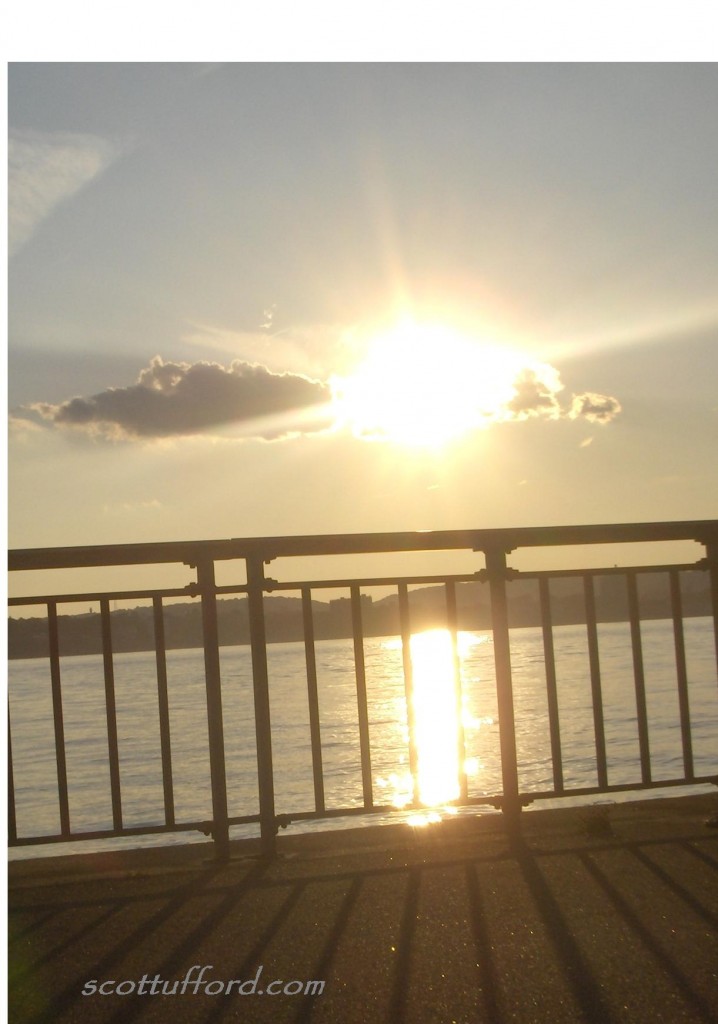 Your vital personal question:
"What's New God doing as He / She starts reign on Earth?
Here's how to find out!
Very profitably—most profitably—prepare yourselves—by a certain ceremony of initiating yourself & yourselves into a Welcome to His Higher Presence.
Welcome fully His new evolving ways as humanity's situational history, karmic possibilities and evolutionary probabilities begin to take deeper root . . .
Express your Heart of Welcome to New God in this Advent Season of Newness made Newer, Meaning:
Our New Beginnings.
The "Past God" is of one logically concluded age of mankind. "Past God" or "Old God" passed this baton of mankind's awareness, for a new level of God's rulership over Earth to challenge and stimulate our civilization.
(Ed. note: Maybe someday soon we will be civilized!)
Welcome and revere New God. Place this heart of yours at complete joyful service to Him! Or if you prefer to say, to Her!
Say:
"I welcome New God. I welcome New God in (Jesus') Name, Amen.
"I welcome infinite healing services for mankind. I welcome infinite new powers of awareness.
"I place my life's purpose, my soul, my very being at New God's feet in glad awareness.
"I welcome this New Divine Presence of Mastery to heal all religions, release all ignorance, error and corruption, and create one Divine Multi-Faceted Experience in their stead.
"Welcome New God, New Christ, New Buddhic Energies. Welcome these Higher Energies engendering familiarity of freedom in love for God, into each and every religion's provenance."
Why issue this welcome?
Because you can no more resist these advances of New God's New Reign Upon Earth than you can resist breathing in new draughts of energized oxygen, no matter where in the world it sweeps down to you from!
Waste little time—pay little attention—to the old strictures as commonly expressed of these Earth-based religions of yours.
Why not?
Because here's what's coming now:
The Religions of the Skies.
Embracing every religion's native, natural goodness. Discarding the "oldness", as must be done.
Embracing the timelessness of any spiritual well being, as must be done. Seeing where all—where each and every religion—has fallen short—then changing it to complete mankind's leap into the 5th dimension!
For the instant ending of global miseries occurring via mysteries beyond your control, declare you this day, this very factual truth:
"I am one with New God this day. New God and Old God are unified in Will for this well being of mankind's freshness. Let all that takes place from this day forwards be for the honoring of God's purposes upon Earth and for the well being of humanity. In The Most Sacred Name we pray, Amen."
Pray for the continued efforts of mankind in favor of completed self healings.
Serious efforts—necessary tasks—remain for culmination of ages of darkness and for entrance into New Light Energies. Efforts are not to be ignored. Messy process–but results are to be honored. Magnificent in the long run!
An additional supercharged prayer for you:
"I pray for New God's powerful healing of groups I am most intensely connected to, and have intimate knowledge of.
"I pray for and project this well being advance for us, in all necessary stages known only to God, as an integral part of mankind's well being / wellness program.
"And so it is!"
Do these prayers. Use your own words if you like. You'll feel an incredible connection to the Unified Will of Old God / New God as we accelerate into the positive energy vortex of 2012!
With loving regard,
Elder Spiritual Teachers of Mankind"
Don't miss "Prophet Isaiah Predicts One Cosmic Religion of All Worlds" — this exciting 2007 prophecy is now public for the first time!
Rev. Scott Ufford,
Spiritualist minister
Copyright 2011
---
related post
Tweet