Aug 11
11
PART 2 of "New God: The Beginning", a series of eye-opening reports on New God's first actions on Earth. "New God" is a simple name for the Divine Leader of our Aquarian Age who began His / Her rule of Earth in August 2011.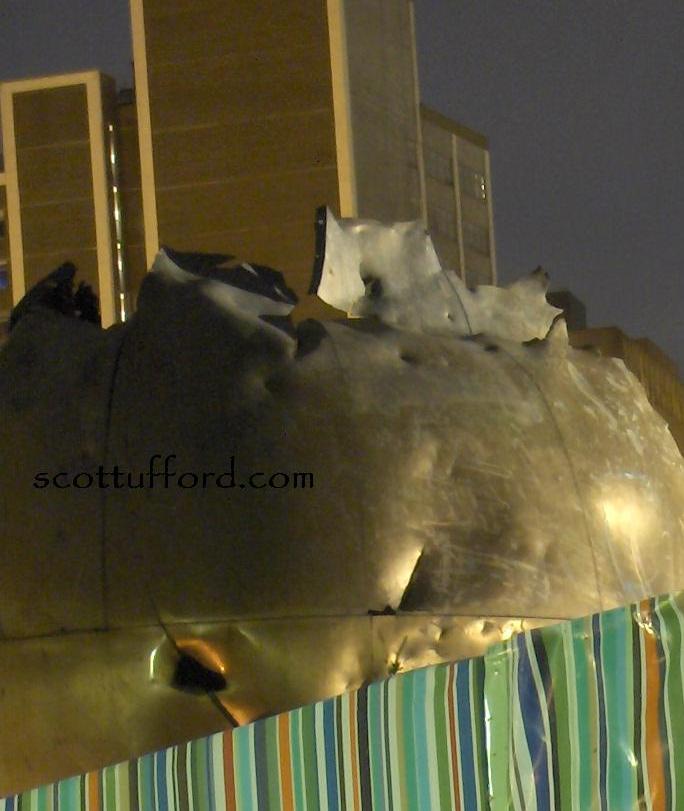 If mankind doesn't learn the ways of divine action that govern Nature,
you will see:
monster insects,
monster fish,
monster plants &
monster animals,
all in such profusion springing forth to bedevil mankind—
but why?
To teach this:
Your natural consciousness is meant to be, and is necessary to be, your guide!
If you do not behave as worthy suitors for "intermarriage" with divine aspects of Nature as dictated by God—what is to be your chosen price? Can one afford to pay it—and survive?
Question:
Does this make "New God" crueler to mankind than before imagined or assumed of the Divine, on occasion?
Answer:
Not at all. He / She is simply demanding more. No longer settling for less.
Good—because this is also mankind's wish:
To do whatever must be done to ascend profusely in these exciting times. No longer is it enough for but a few to ascend. It must include the vast majority of humanity in excitement's grip!
Fortunately, we (speaking of mankind as one) hold several natural keys available for the discriminating user's (thinker's) assistance.
As One, mankind possesses the means for fulfilling its spiritual heritage in Earth's domains.
As One, the mighty task of One Mind Force awaits the challenge of its use and fulfillment.
How to succeed in this task when other eras failed?
Simple answer:
Call upon "The Law of One"—of one mankind, of one Absolute Answer that is YES to natural spirituality in all its glories.
Sense—ask to enter—these opening gates of personal sensitivity and sensibility—entrances to be done in religious ritual as well as in spiritual exploration ("private" events) for the Oneness of Supreme Creator God to take root and flower in you, and us.
Do so and all shall be well.
Answers will be made known. Simply at first, then in greatest depth—into those possessed of profound curiosity—who hear the call to action.
Ah yes—these "monstrous" creations, creatures, events—all of mankind's doing—as direct reflection to him of the kind of consciousness (he and she) habitually uses (applies) towards his / her strengths.
For example, if you are a great mechanic, "monster mind" creates weapons of destruction.
If a biologist is monster mind, he / she apologizes for and synthesizes more natural occurrences adverse to humanity's well being advance.
If a farmer / agricorp is of monster mind, he flagrantly violates natural rhythms in order to induce profit-taking over wise purposeful acts in tandem with Nature.
If a "monster mind" politician, he / she craves popularity and expedience over sensitivity to what is best, beyond this moment's contest for status and riches.
If a "monster mind botanist", works to create irrevocable damage to Earth's well being—for money.
If you are a religionist, your monster mind activities preclude pure soul expression in favor of orchestrated wellness events guaranteed to ensure your status by precluding the well being of any others than your little subtext group.
If you are a monster mind warrior, your activities preclude peace as an answer, instead preferring peace as a necessary lamb to slaughter for your own side's profits . . .
The hot question:
What is "New God" doing for us in our chaos?…
Answer:
He / She is beyond knowing at this point (early point of arrival to Earth), yet certain hints exist:
Very profitably—most profitably—prepare yourselves—by a certain ceremony of initiating yourself & yourselves into a Welcome to His Higher Presence.
Welcome fully His new evolving ways as humanity's situational history, karmic possibilities and evolutionary probabilities begin to take deeper root . . .
Don't miss the unusual revelations in Part Three of "New God: The Beginning", now released. You WON'T expect these!
Rev. Scott Ufford,
Spiritualist minister
Copyright 2011
---
related post
Tweet