Dec 10
30

by Rev. Scott Ufford
An Introduction:
Many of us in the West haven't heard of her. But Sri Mata Amritanandamayi, beloved by over a billion spiritual seekers as Amma, the Hugging Saint, might be one of the most brilliant women to walk the Earth.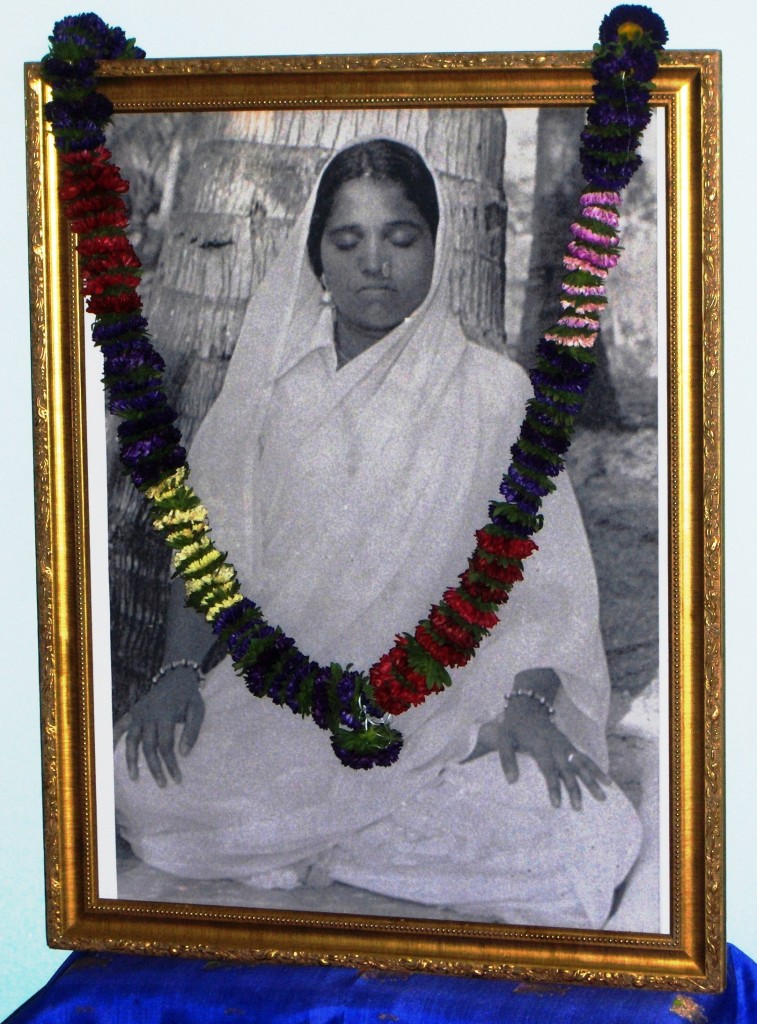 I say "brilliant" meaning that in every sense of the words "spiritual", "intellectual", "ethical" and "humanitarian", Amma grasps the needs of her fellow humans. She reacts with decisive kindness.
Are you surprised that the objective of her multifaceted brilliance could be a soft-hearted quality like "kindness"?
Please understand, Amma has inspired legions of volunteers to help bring practical charitable assistance to millions of people worldwide. For people caught in an array of troubles we might justly call "monumental" or "catastrophic".
Amma has shared her loving wisdom in speeches at the United Nations and the Parliament of the World's Religions. She champions The International Day of Peace, also known as World Peace Day (November 17th each year). She's received The Gandhi-King Award for Nonviolence and numerous other honors.
Anyone else in her position of international acclaim, however much deserved–and for her it appears fully deserved–could be expected to glory a little in her accomplishments. To indulge her ego once in awhile. To cast a blind eye on her own faults.
Or, even to slow down on the exhausting job of caring for the endless streams of needy–or wounded–or curious–or faithful–that awash her at every public appearance.
But the truth is, that's not what Amma's all about.
Amma has given her heart, soul and life to the most simple task of healing, through hugging, every single person who asks.
Whether for solace, for guidance or for a blessing. Whether yearning for a lost mother's kiss never given or for a flash of love seemingly poured out from an unlimited Open Loving Heart, they come to Amma.
Crowds of those humblest. Those weakest. Those youngest. Those poorest.
Those close to death. Those broken of spirit. Those broken by material cares or worries. Those tormented by what they could have done, could have been–or by what they have done.
Those yearning to feel the touch of true caring without judgment or rejection.
Those desiring to feel precious moments in the arms of a spiritually awakened master.
…We all have our private stories to cleanse and purge and understand, and overcome and embrace and release–so we can start to live again, better than before.
We all have our secret sacred little ways to find answers, to reach out for help, to gain the strength to help others. Ways to jump-start our untrusting, hoping hearts.
Over seven million seekers, 7,000,000 people just like you and me–or, people completely different on the outside yet strikingly like us on the inside, in their hidden soul needs, fears, tests and aspirations–have found their way to Amma's motherly embrace.
This alone seems like an unbelievable miracle:
Never has a single one of those seven million-plus souls–no matter how lost, how destitute, how self-destructive or self-inflated or ignorant–never has a single one, from the lowest to the highest, ever seen Amma shake her head "no." Or been rejected by Amma out of stress, dislike, fatigue…
She welcomes everyone. With a simplicity and mastery of the heart's unspoken needs.
I, too, gladly received a hug and blessing–called "darshan", in Hindu–from Amma. Beforehand, she didn't ask about my religion. Or ask me to "follow" her, or worship her, or pay her. Or in any way, do anything except feel her Divinely inspired love pouring down.
She made me feel as if I, too, was a natural part of that love and could receive and give a bit of that love.
Her hug felt like a lightning-bolt.
But she hadn't asked me to come to her. I just felt naturally drawn.
As Amma says, "Take one step towards God, and God takes one hundred steps towards you."
Isn't that what we really hope is true?
I know you'll enjoy Amma's soul-filled website at http://amritapuri.org. Here, Amma's profoundly moving life story is revealed. She shares sweet spiritual insights as if crystalline waters freely drawn from the purest well.
In the New Year ahead, to maybe help you find your own unique steps, I'll share valuable, never-before-heard excerpts of talks channeled from "Teachers of Amma".
Please note:
I'm a messenger, not the source. I don't claim here or in any writings, private counselings or church services, to have any special spiritual heights or virtues. Instead, I've been gifted with sometimes hearing, and sharing, wisdom from spiritual titans and teachers whose consciousness dwells a thousand fathoms over my head.
Let's close with these honest, direct words of Amma:
"Children, sing from the depths of your hearts.
Let the heart melt in prayer.
Leave aside all shyness and open your hearts to God."
Thank you for listening to your own heart's new birth.
It's happening.
Rev. Scott Ufford Copyright 2010
---
related post
Tweet