Jan 12
1
We know 2012 is supposedly the final year–a date of ultimate encounter with destiny–on the ancient Mayan calendar.
We also know 2012 marks Earth's onrushing collision of unprecedented economic cannibalism of the "99%" by the "1%"–
its worldwide governmental looting of human rights–
its exponentially increasing military addictions–
fundamentalist religious delusions–
and massive-to-the-point-of-near-suicidal global environmental destruction.
But for every spiritual medical symptom that supports a diagnosis of "incurable insanity" for the human race, other symptoms suggest an accelerating viral rebirth of our humanity, our hopes and our futures.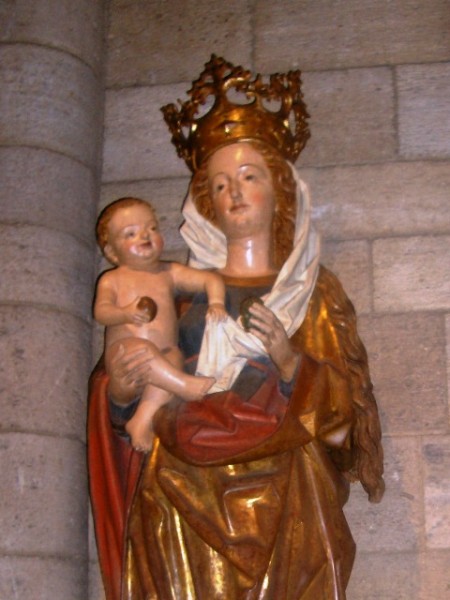 Ask any woman who's endured childbirth:
She'll say, It's rarely easy, never any fun but the reward is completely worth it!

So, what better way to help jump-start birth of The Power of Our Love in 2012 than share selected wisdom quotes from one of Earth's most controversial and hopeful speakers: Benjamin Creme, tireless advocate for the coming of a great spiritual leader called Maitreya, The World Teacher.
I leave it to you to investigate the website and decide for yourself about the nature of Maitreya. However, it's easy to appreciate the spiritual eloquence of his words, excerpted from "Love in Action–A Compilation" at www.share-international.org.

LOVE IN ACTION
"…Simple lack of Love is the root of man's suffering today. Nothing but this holds him from the manifestation of his divine potential. All of Godhead exists in man, but without Love nothing but suffering ensues. For long, My friends, have you known this…
I come to show you the simple Path to God through Love, to teach you the techniques of Love, the way forward through Love and Justice, correct relationship of man to man and thus to God." (Maitreya, from Message No.101)

"By His release of the Christ Principle, [Maitreya] establishes in the world the ability to love. He galvanizes humanity through the power of that love to transform the world. This is precisely what He is doing now, from behind the scenes, and what He will do openly as He appears before the world.
Love is an active force which transforms…" (Benjamin Creme, Maitreya's Mission Volume Three)

"Consider a world without love; such hideousness appalls the imagination. Why? Instinctively, man recognizes the need for love and soon will understand the need to love. He will come to know that love links him to all others in an endless chain. Tentatively, perhaps, at first, he will begin to trust. Step by step, he will conquer his fear. Then will he enter into that blessed state where fear has no place, where love sits calmly on its throne, bestowing its grace on all who come near." (Benjamin Creme's Master, from 'The Need to Love')
"Goodwill is attainable. It is the level of the energy of love that should not be too difficult for humanity to express. In fact, many millions of people do indeed feel and express goodwill. That is not just being nice, tolerant and decent; all of these are the result. Goodwill is an active force. It is the will aspect allied with the love aspect. When the love aspect informs the will aspect, you get goodwill.
If you think "good", meaning love, and "will", meaning purpose, you get good purpose, loving purpose. That loving purpose has to imbue our lives and create right human relations. Right human relations will free us from guilt and fear, will share the resources in the world and create peace. Right human relations is a priority of humanity, and Maitreya will make that one of His major concerns." (Benjamin Creme, Maitreya's Mission Volume Three)
"All change is preceded by tension and tension brings fear. However, fear has no place in the heart activated by service and love." (Benjamin Creme's Master, from 'A Time of Change')

"The reappearance of the Christ in relation to humanity is fundamentally about the birth of the Christ Principle in the hearts of all humanity. That awakens the love aspect. Therefore sharing and justice, right relationship in a word, is guaranteed in this coming age. Right relationship does not happen by itself. Humanity has to make it happen.
The awakening by Maitreya of the Christ Principle in the hearts of all humanity is the method by which His major work, which is on the astral plane, is carried out. This will galvanize the heart response of humanity and awaken them not only to the need for brotherhood but also to the actual expression of brotherhood, and therefore sharing, justice, peace and freedom for all people everywhere." (Benjamin Creme, The Great Approach)
"[Maitreya] wants you to give your love to the world, and He comes to inspire you to do it, to awaken in you the love which is inherent in the heart of every human being, but which is frustrated in its expression, largely by the unjust political, economic and social conditions with which we surround ourselves. When these conditions are changed, the love of humanity, inspired by Maitreya, will demonstrate in a way which today you probably could not imagine, and will transform the world." (Benjamin Creme, The Great Approach)
"Here, then, is the cure for all the ills of men: demonstrate love that every man may share the Earth's abundance. Demonstrate love that wars be seen no more. Demonstrate your soul's love and bring that day forward when man will be united with man and God.
However he may try, man cannot live without love. This fact will soon establish itself in the consciousness of the race, and lead to events unparalleled in history. Shortly will begin a process of transformation unlike aught seen before: gone for ever the sight of millions starving, the daily heartache of the dispossessed, the everlasting travail of the world's poor.
Gone, from sight and mind, the threat of self-destruction, the unholy terror which has humanity in thrall. Gone, too, the lack of trust which curbs and limits man's every action and sets him against his neighbour and himself. All of this shall man achieve by demonstrating Love." (Benjamin Creme's Master, from Love – The Way Forward)
Welcome my friend to 2012 as your Year of Hope. Thank you for loving your self, loving your Creator, loving your one human family–and for your courage to give birth to your love!
Rev. Scott Ufford,
The Psychic Philosopher
---
related post
Tweet