Jun 11
13
Whatever gets said about you in your eulogy is beyond your control-unless of course, you pay a very trusted, very healthy friend in advance to read from a script you write today.
But isn't something far more important than what others say about you at your funeral?
After all–unless your spirit hovers around for the grand ceremony–you won't hear a word of it. Whatever good your friendly eulogist reveals–and whatever ill he or she conceals–wont make a bit of difference to your future.
No matter what shocking secrets get told, those who love you are unlikely to love you any less–unless some really tawdry shocking scandal gets ripped from your closet and flung into your open casket.
Nor will florid gushing words of praise carry much weight with those who have scorned you all your life. (Though they might reserve final judgment until the reading of your will.)
No, in fact, the only worthwhile words to consider are:
What will YOU say about you when you're gone?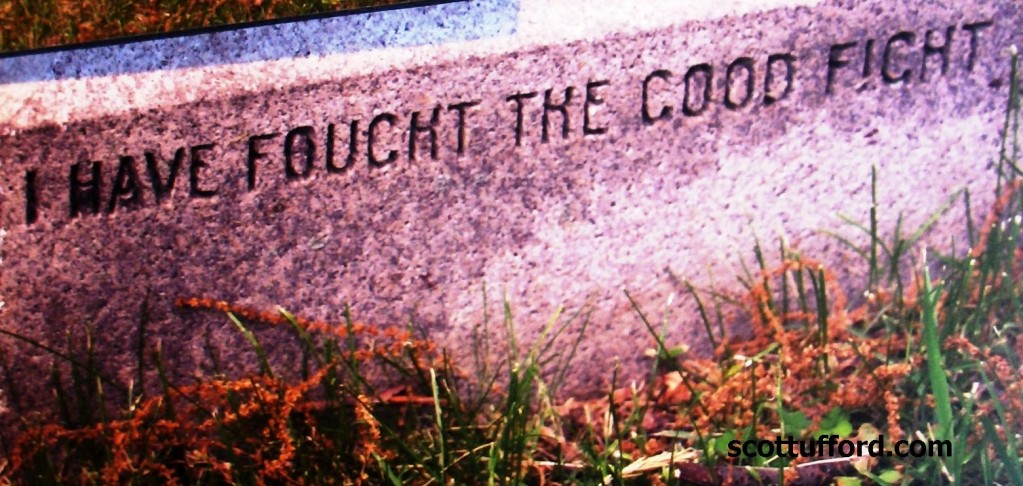 I ask this tough question because really, yours is the only voice that counts.
But do you think God does the talking during your past life exam, at your final judgment? Do you think He asks you questions that you can concoct clever answers to? Do you think you can talk your way out of a rotten situation, or bluff your way into a cozier afterlife?
Forget about it. Because the secret is: God only listens.
How awkward is that?
Imagine: you are standing in the presence of Absolutely Relentless Truth–and Absolutely Relentless Love.
Instead of being asked anything, the Total Spiritually Honest Presence of that Absolutely Relentless Truth and Absolutely Relentless Love will simply open your naked soul to It–completely:
It will listen to your life. With you.
Look into your life. With you.
Let you completely feel, and reveal, all your soul secrets.
It will let you observe–for the first time, with COMPLETE PROTECTIVE UNDERSTANDING–the deep-down gritty meanings of every struggle, hope, care and mistake cradled inside you.
Why this crazy, naked, painful process?
Because at the end of this rigorous Absolutely Relentless Truth exam–no matter what your score, however high or low, or whether or not you miserably failed on almost all counts of what you knew was important to you before you birthed into this ignorant physical life:
For precious timeless moments–when you will be bared to God, at exam's end–you will feel comforted by a whole-souled joyful wave of that sea of Absolutely Relentless Love.
Beyond relief, beyond gratitude, beyond a joyful splash of YES! Thank you! from your heart that any words can express–
you will remember how it feels to BE truly alive.
What happens next?
You can't remain in God's Presence, or that of Jesus, or Buddha, or Mother Mary, or Krishna, or Allah, for long.
Why not?
Because you have to continue evolving your soul at that level of quality, of subtle honesty, of refined virtue–that you yourself have EARNED.
You have to go about your naturally assigned level of experience in that brave new World of Spirit. You can only learn from where you are. For example, what use entering a scribbler of mental graffiti in the Master Painter class? Or, what benefit would come from forcing an emotional tightwad into Grad School for Generous Hearts?
Whatever great or humble initiations come to you, you must EARN them. You will pass or fail them by your whole-souled service to God Reality, which is your Soul, and Sole, Reality.
Others may help you–Jesus may help bring you forgiveness, for example–God knows this is a spiritual fact–and your Earthly deeds may help bring you cleansing.
But wherever you are inside yourself today–whatever private Truths your heart of hearts speaks aloud upon demand–that is your future.
We can be grateful that God is pushing us and our whole human civilization–the good and the bad of us, the rough-polished gems and the rotten tomatoes of us–
wisely, lovingly moving us into what the World Teacher Maitreya calls The Age of Spiritual Honesty.
Good news! Because the more Real, the more True, the more Honest our lives get while we're still alive–the better for everyone's survival. The better for everyone's happiness!
Please listen to your True Inner Voice. Hear what you've said all your life. Hear what Clear New Messages await your attention.
Listen to your heart. Truly, you are worthy of this act of self love.
Rev. Scott Ufford,
Spiritualist minister
Copyright 2011
Tweet